Home Winterizing Checklist for 2020 - Part 2
Posted by Benjamin Ehinger on Tuesday, September 15, 2020 at 9:40 AM
By Benjamin Ehinger / September 15, 2020
Comment
If you're preparing your home for winter in Madison, you need a good home winterizing checklist. We started this list with Part 1, which you can find here. Once you've covered Part 1 of this checklist, you can start with the rest of the list below.
Our Home Winterizing Checklist (Part 2)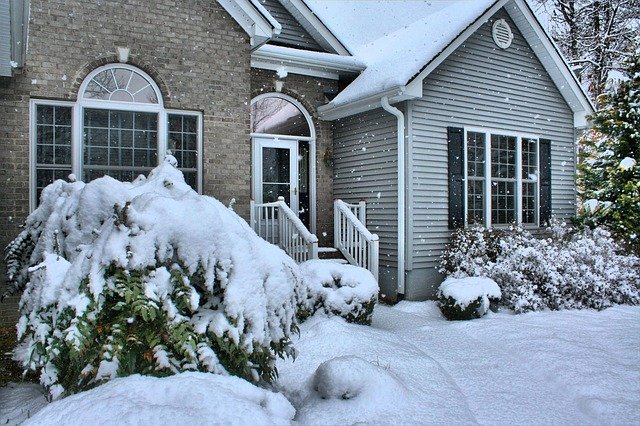 9. Be Prepared to Move Snow
Whether you prefer a shovel or a snowblower, make sure you have the right working equipment for the job. Snow will fall in Madison and you need to be prepared to remove it from your driveway and walkways.
If you own a snowblower, now is the time to make sure it's ready to go. Change the oil, replace the spark plug, and make sure it's in good working order.
10. Store Patio Furniture
Metal patio furniture will rust, while wooden furniture can also be damaged by snow. It's best to store your patio furniture before the first snowfall. Storing it in your shed, garage, or basement is best. If you don't have a storage option, a heavy-duty tarp will help protect it.
11. Stock up on Sand and Salt
You will likely need salt, ice melt, or sand for your walkways and driveway. Before there's a huge run on it when the first snowfall arrives, make sure you're ready. Stock up by getting it now before it sells out during the winter season.
12. Check your Smoke Alarm Batteries
Smoke detectors and carbon monoxide detectors should be checked before the winter, too. You want to make sure your home is protected just in case there is a fire.
13. Protect your Entryways
Placing heavy-duty mats inside and outside the door will help to protect your entryway from the sludge, ice, snow, and mud you will likely track in. You can also get a boot tray to put shoes in as you come inside. Make sure you have a spot for wet jackets, mittens, gloves, and hats, too.
14. Check Your Windows and Doors
Now is the time to check the caulking and weatherstripping around your windows and doors. Look for cracks and places where it has peeled off. If you find damage, consider replacing the weatherstripping and caulk before winter rolls around.
15. Check Your Insulation and Venting
Ice dams can form and turn int icicles. It's a good idea to check your insulation and venting to ensure it's ready for this winter. You can also remove the snow from our roof when it comes down and even install heat cables to help keep ice dams from forming.
16. Insulate your Hot Water Heater
An insulating blanket can help you conserve energy and save money during the winter months. Putting it around your hot water heater will help keep the heat from getting out and causing it to use more energy to heat your water.
There may be even more things you need to do to fully winterize your home, depending on your property. However, these 16 items on our home winterizing checklist will give you a good start towards getting your home ready for the winter.