Home Winterizing Checklist for 2020- Part 1
Posted by Benjamin Ehinger on Friday, September 11, 2020 at 10:45 AM
By Benjamin Ehinger / September 11, 2020
Comment
Winter in Madison can be a bit brutal. Plenty of cold temperatures and plenty of snow is promised every single year. As a homeowner, you need to be ready.
With the right home winterizing checklist, you'll be able to weatherproof your home this winter. Make sure you continue on to Part 2 of this blog series to complete the home winterizing checklist.
Our Home Winterizing Checklist (Part 1)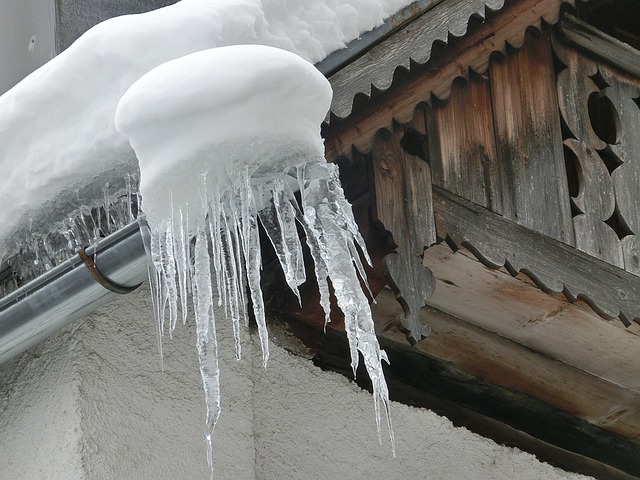 1. The Heating System
The last thing you need is your heating system failing in the middle of a cold winter. Make sure you have a professional inspect your HVAC unit to ensure you won't have anything to worry about this winter. If repairs or cleaning are necessary, get them done now before it starts to get really cold.
2. Clean the Chimney
If you have a fireplace, now is the time to hire a chimney sweep or do it yourself. Make sure you clean out all the soot from the chimney and from the fireplace. Creosote buildup can be dangerous and you never know what type of animals could have created a nest in your chimney during the summer.
3. Insulate Your Pipes
Frozen pipes can burst and lead to major issues. Make sure all pipes near windows and doors are properly insulated. You also want to disconnect any outdoor garden hoses.
4. Be Ready for Power Outages
Winter storms can bring along power outages. Be ready for a power outage with a good survival kit. FamilyHandyman.com offers a good guide to stock up your survival kit for a winter power outage.
5. Protect your AC Unit
A piece of plywood over the top with a few bricks will help to protect the outdoor elements of your AC unit. Without proper protection, it could be damaged by a fallen icicle or other debris. Don't get a waterproof cover, as these can cause other types of issues, such as critters making your AC unit their home.
6. Trim Back Tree Branches
Ice and snow can weigh down branches in your trees causing them to snap off. Any dead branches or branches too close to your home should be trimmed back before the winter season arrives.
7. Clean Out Gutters
Ice and snow will melt at some point later in the season. Make sure you don't end up with massive issues because the melted water gets stuck due to clogged gutters. Clear out the gutters and consider putting in gutter guards.
8. Consider Getting a Generator
Power outages can be solved a bit easier with a good generator. Even a small generator will allow you to keep some lights going and the heat on if the power goes out.
There are several things you want to do to make sure your home is properly winterized. This is just the first half of our home winterizing checklist. Make sure to move on to Part 2 to get the rest of our full winterizing checklist for your home.