Holiday Shopping in Monona: Where to Find Great Gifts
Posted by Benjamin Ehinger on Friday, October 14, 2022 at 8:15 PM
By Benjamin Ehinger / October 14, 2022
Comment
It's about that time again, the Christmas shopping season. If you're ready to find the perfect gift and you also want to support local businesses, there are some great places for holiday shopping in Monona.
Monona offers many locally-owned shops you can find great gifts from. Whether you're a husband looking for jewelry for your wife or you need to find a gift for your sibling, there's a shop for you. Let's look a bit closer at some of the best holiday shopping options in Monona.
Top Places for Holiday Shopping in Monona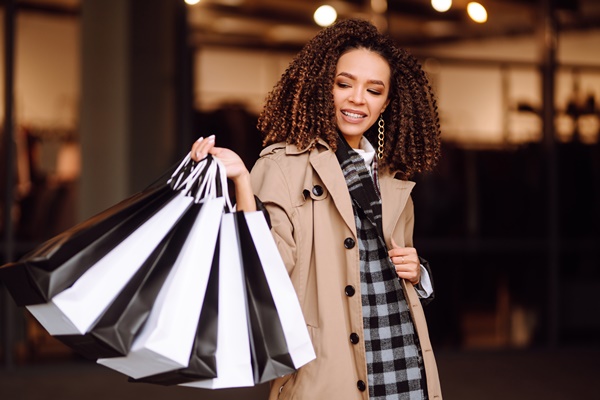 1. Tabby and Jack's
Find the best gift for that pet owner on your list or for your pet at Tabby and Jack's. This shop in Monona offers all kinds of items for dogs, cats, and small pets. Whether you're looking for chews, treats, toys, or other pet supplies, you'll find what you need here.
2. Midwest Fine Jewelry
A family-owned business offering a variety of jewelry items, rare coins, and more, Midwest Fine Jewelry might just have that perfect gift for someone on your list this year. If you're looking for collectibles, watches, bracelets, rings, necklaces, and other types of jewelry, you will find them here.
3. The Cozy Home
When you need the perfect home item, The Cozy Home in Monona is a great choice. It's a popular spot for holiday shopping when you have someone on your Christmas shopping list that wants some type of home item. Find items from many periods that fit a variety of tastes.
4. Ken's Meats & Deli
While you might not buy meat and deli items to wrap as a Christmas present, a gift card to Ken's Meats & Deli can make a great gift. They also offer wine and other items that you can buy and wrap to put under the tree.
5. Booth 121
A unique spot to find a gift with all kinds of creative things, Booth 121 is an Upcycled Specialty Retail Store. They offer a variety of items from mugs to pillows to clothing to home goods. Many of the items feature the shape of the state of Wisconsin, cute sayings, and creative colors.
6. Felly's Flowers
While flowers aren't always the best choice as a Christmas Gift, you might have someone on your list that will appreciate the perfect bouquet this year. Felly's Flowers also offers planters and baskets that might fit well as a gift for someone on your list.
7. Ignite Glass & Gifts
Are you looking for a unique glass gift for someone on your list? Ignite Glass & Gifts could be the perfect choice for you. They offer a variety of glass items, along with other potential gift items to consider.
There are many great places for holiday shopping in Monona. Along with these shops, you will find Slow Roll Cycles, Rutabaga PaddleSports, Reptile Rapture, and many other places to shop.
If you want to support local businesses this year, as you shop for Christmas gifts, choose to shop in Monona. You'll find all kinds of unique options for people on your shopping list.