Enjoy Waterfalls & Wineries in Wisconsin
Posted by Benjamin Ehinger on Tuesday, July 7, 2020 at 5:43 PM
By Benjamin Ehinger / July 7, 2020
Comment
You might not consider Wisconsin the go-to place for waterfalls or wineries, but we have both! In fact, we have some great wineries and waterfalls throughout the state.
If you're looking for a way to enjoy some time away from the world, what could be better than a glass of wine and a waterfall? Let's look at some of the places you can go in Wisconsin for wine and waterfalls.
Governor Dodge State Park & Botham Vineyards & Winery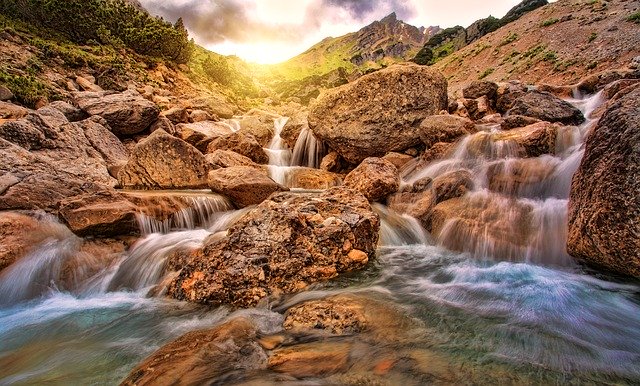 A wonderful state park in Wisconsin offering plenty of things to do, Governor Dodge State Park is about an hour from Madison, WI. This park offers several great waterfalls you can view as you hike through the park. Enjoy the park on foot or by bike with plenty of trails to discover.
You can camp at the park, as well and there is a beach area called Cox Hollow. Plenty of things to do are found at this state park, but if you're looking for waterfalls, be ready to hike.
After you're done hiking, hit the Botham Vineyards & Winery for a drink. It's known as one of the better wineries in the state and offers plenty of options. You'll find wonderful wine by the bottle and by the glass here.
Skillet Falls & Rock N Wool Winery
Another great choice less than an hour from Downtown Madison is Skillet Falls. It's found just north of Sauk City and just south of Wisconsin Dells. It's a unique set of waterfalls offering plenty of beauty to enjoy.
You will need to hike up a stream bed to get to Skillet Falls, but it will be worth the hike. If you head to Pewit's nest, you can enjoy two smaller waterfalls, as well.
When you're done hiking to see the waterfalls, you can enjoy the Old Barn Tasting Room at Rock N Wool Winery. They offer plenty of great wines with 40 acres of vines, 4 distinct bars, and plenty of different seating areas.
Lake Redstone Waterfall & Von Klaus Winery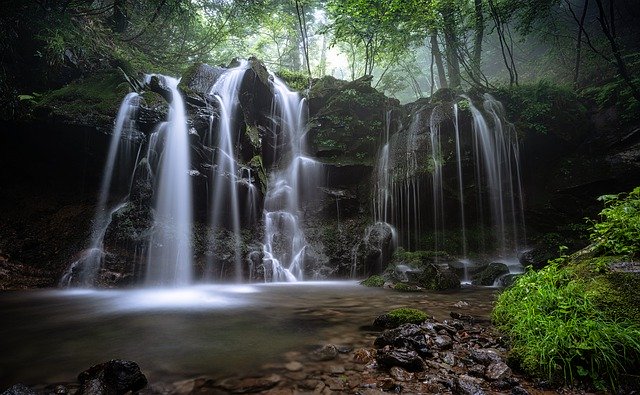 If you go a bit further northwest from Skillet Falls, you will find Lake Redstone County Park. This lake is home to the Lake Redstone Waterfall and it's about 1 hour and 20 minutes from Madison.
The lake covers about 635 acres and offers plenty of beautiful views. The waterfall is found just south of the lake on Big Creek. You will need to hike a little to get to the waterfall.
After enjoying the views, you can head over to Von Klaus Winery in Baraboo, WI. This winery offers plenty to enjoy with tastings of many unique wines. You'll find about 20 wines to choose from and all the wines are made with natural ingredients.
Cato Falls & Silarian Vineyards
If you're willing to drive a little over 2 hours from Madison, you can enjoy Cato Falls. This area offers several waterfalls throughout with plenty of scenic views to enjoy. You'll probably want to stay a few days.
The Silarian Vineyards is also found here with plenty of good wine to offer. Along with wine, they do offer craft beer.
When you want to enjoy waterfall views and wine after, there are several great spots not far from Madison.