Enjoy Sushi and Robotics at Jacknife in Madison
Posted by Benjamin Ehinger on Tuesday, March 29, 2022 at 5:47 PM
By Benjamin Ehinger / March 29, 2022
Comment
A rather unique experience found in Madison, Jacknife offers sushi rolls, bowls, and robotics. This might seem like an odd combination, but it works. It's a new fast-casual dining experience with a bit of a twist.
Jacknife opened on March 14th of this year. It's found on East Washington Avenue and comes from the owners of RED Sushi.
While the combination of sushi and robotics may seem a bit odd now, it could be a peek into the future. Jacknife offers self-ordering kiosks with interactive displays. You can choose from a variety of options including bowls, sushi rolls, and dumplings. They do provide both dine-in and drive-up options with grab-and-go items, too.
The Menu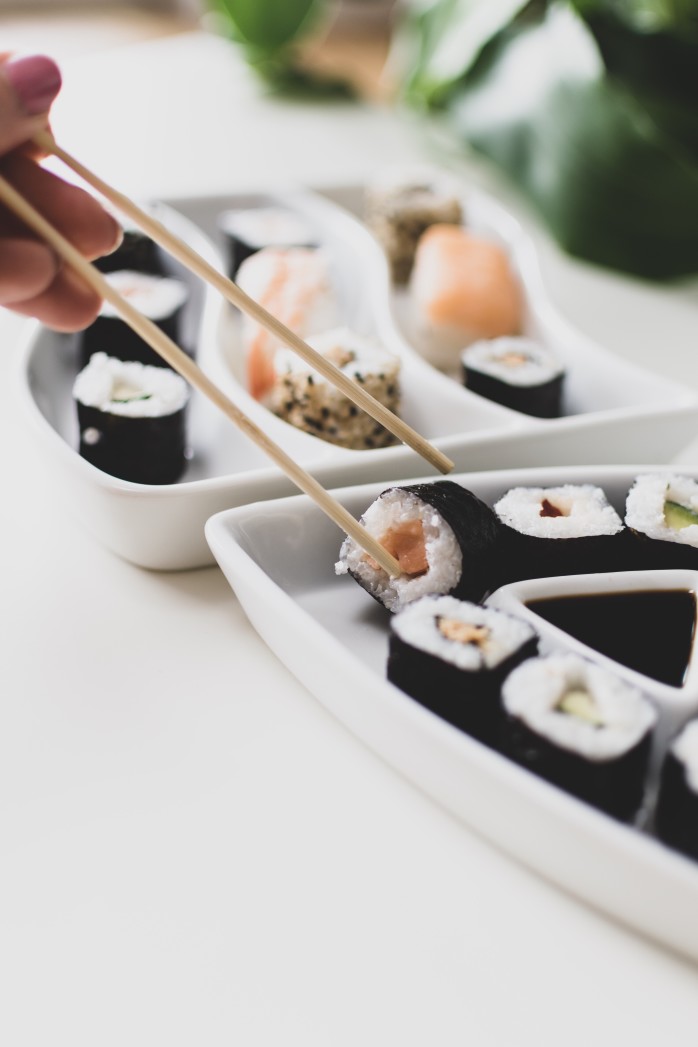 You will find several items on the menu with multiple categories to choose from. They have many different rolls including the very popular Rad Tuna and the Ebibody Rock. There are even vegan rolls on the menu, such as the Green Machine and the Mighty Mushroom.
Along with the rolls, you can get one-bite wonders with Sashimi or Nigiri. They offer a few different options with two per order and a price range from $6 to $8.
Bowls are another popular option on the menu with hot, cold, leafy, and spicy options. Choose the Baja Bowl or one of the vegan options including the Protein Bowl.
If you prefer dumplings, they offer vegetable, pork, and shrimp dumplings. All dumplings come with a variety of dipping sauce options.
Jacknife even offers salad with a Kale Caesar, a Chopped Salad, and a Cold sesame Noodle Salad. All three options come in at under $12 and offer a great choice for a healthier meal.
Side include Japanese Slaw, Edamame, and Sichuan Soybeans. You can even bring the entire family with the kid's menu offering butter noodles, a fruit bowl, and chicken teriyaki bites.
Order your food online and pick it up to save time!
The Robotics
Jacknife has a kitchen designed specifically for efficiency with automated technology and machinery. The line production includes a sushi automation machine and a dumpling automation machine.
Guests can pick up their orders in-store or through the drive-up. Food is kept in a temperature-controlled food locker and you can even use the curbside delivery to get your order.
If you do head inside to dine or get your order, you will enjoy a few very cool murals. The graphics were designed by Christi Du Toit and offer a playful look at food. Mike McGuiness and Drew from the Flora Design Cooperative are the ones that actually painted the murals for Jacknife.
Location & Hours
You can find Jacknife at 1046 E. Washington Ave. in Madison. They offer grab-and-go, pick-up, drive-up, and dine-in options, with outside seating for warmer months.
The hours for Jacknife are pretty simple. They are open from 11am to 9pm, Monday through Thursday, from 11am to 10pm on Friday and Saturday, and from 4pm to 9pm on Sundays.
Find out more about Jacknife by visiting their website here. You can even place your order online.