Community - Love Where You Live
Posted by Benjamin Ehinger on Wednesday, April 13, 2011 at 6:14 PM
By Benjamin Ehinger / April 13, 2011
Comment
A few months ago I reflected upon my real estate business and thought a lot about how I could bring more focus to my career as a Realtor. One thing that I did is hone in on my most important core values, one of which is community. As a top realtor in the Madison area, I felt strongly that having deep ties to the community would be one way to really help my clients. When I joined Keller Williams Realty I found great alignment of both my personal core value of community and the core values of the company. One way that we are focusing on the community is an annual event titled RED Day.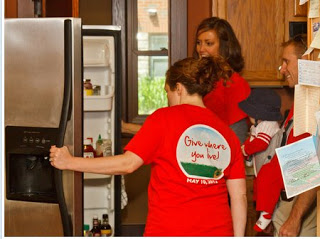 RED Day (Renew, Energize and Donate) is an initiative dedicated to celebrating Keller Williams Realty's year-round commitment to improving our local communities. Each year, on the second Thursday in May, tens of thousands of associates from across the United States and Canada participate in a wide range of projects, devoting their time to renewing and energizing aspects of the neighborhoods in which they serve.
This year for RED Day, our office will be helping The Road Home.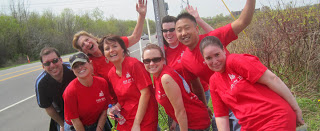 "The Road Home Dane County (formerly known as IHN) serves homeless families with children in collaboration with local faith communities and organizations. We are committed to the empowerment and long-term success of children and families, to serving each family with dignity and respect and to achieving results in helping families improve their lives. We welcome the entire community, in all its diversity, to participate in the pursuit of safe, affordable housing for all."

Similarly, my church does an event title Love Madison and that will take place on May 1st, 2011. Again, this is an opportunity to love where you live and give back to the community in Madison Wisconsin. If you care to join me on either day, that would be great!