Can you Buy a House During the Coronavirus Pandemic?
Posted by Benjamin Ehinger on Thursday, April 16, 2020 at 9:19 AM
By Benjamin Ehinger / April 16, 2020
Comment
It may seem like a difficult time to buy a home, but if you're financially ready, it could be the perfect time for you. While COVID-19 may have you stuck at home, you can still check out homes online and buy a home.
If you've decided to continue your home search or you want to start looking for a new home in Madison, WI, there are a few things you need. Here are a few things to know about buying a house during the coronavirus pandemic.
Hire a Good Real Estate Agent
Normally, you'd look for a local expert with plenty of experience in the neighborhoods you're searching in. Now, you need to add finding an agent with the right tools and technology to help you find the right home with minimum contact.
A good real estate agent understands the value of virtual tours, listing pictures, video, online document signing, and other technologies to help you buy a house without much contact. With the right agent, you'll be able to buy a home, even during this unique time in our history.
Search Listings with Virtual Tours and Video
While it was uncommon before COVID-19 for someone to buy a home without seeing it in person, it did happen. Now is a time when you can certainly use virtual tours and videos of homes to help you find the right home in Madison to buy.
Searching for home listings with virtual tours will help you see the home very well without actually going in person to the home. Of course, you still want to check it out in person before pulling the trigger, but you can eliminate many of the homes that may not fit with virtual tours and videos.
Use Video Meetings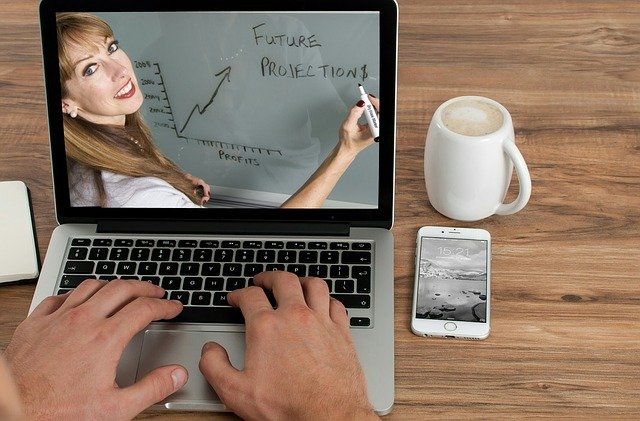 Normally, you would meet with your agent in order to tour properties and talk about each property. Right now, it's not the safest idea, so video meetings offer you a great option. Meet with your agent, your lender, your appraiser, and anybody else you need to meet with over video.
Competition May be Sparse
One of the major advantages you may gain as a buyer right now compared to a few months from now is the lower amount of competition. It's possible, if things turn around quickly, the summer buying season could be extra crowded due to buyers putting off finding a home right now.
If you decide to buy currently, you may be the only offer on the property of your choice. This might make buying a home in Madison a quicker process and a little bit easier for you.
You Might Score a Good Mortgage
Rates have been at an all-time low recently, but they are volatile. Moving forward with buying a home right now, could put you in a good situation with a mortgage. You might end up with a very low-interest rate, which could be a huge benefit of buying right now.
There are many reasons to buy a home right now and yes, you can certainly buy a home during the coronavirus pandemic. If you're ready to buy a home right now, contact Josh Lavik & Associates.