Can an Offer Be Made When a Property is Pending?
Posted by Benjamin Ehinger on Thursday, December 23, 2021 at 6:26 PM
By Benjamin Ehinger / December 23, 2021
Comment
You found the perfect home in Madison, but the listing says "sale pending." Is it too late or can you still make an offer?
While you might think you have no chance once a listing goes into pending status, this might not be true. Yes, a pending sale listing is a setback, but you're not completely out of the running yet. Let's look at what it means when a listing is labeled as sale pending and what you can do.
What Does Sale Pending Mean?
When a home is listed and says sale pending, this doesn't mean the sale is final or anything is a done deal yet. What it means is the seller has accepted an offer from the buyer. They have committed to selling the property, as long as the contingencies of the contract are met.
It's usually a bad idea for the seller to back out of the deal without a very strong reason. In some cases, they can face legal or monetary penalties if they do back out of the deal. This means, if you do put in an offer, it will likely need to be high enough to cover damages incurred by the seller if they back out of the deal.
However, there is an exception. During the attorney review period, if you make a good enough offer, the seller might be able to cancel the contract without any penalty. This might be the perfect window of opportunity if you absolutely love the property.
Contingent Offer vs. Pending Sale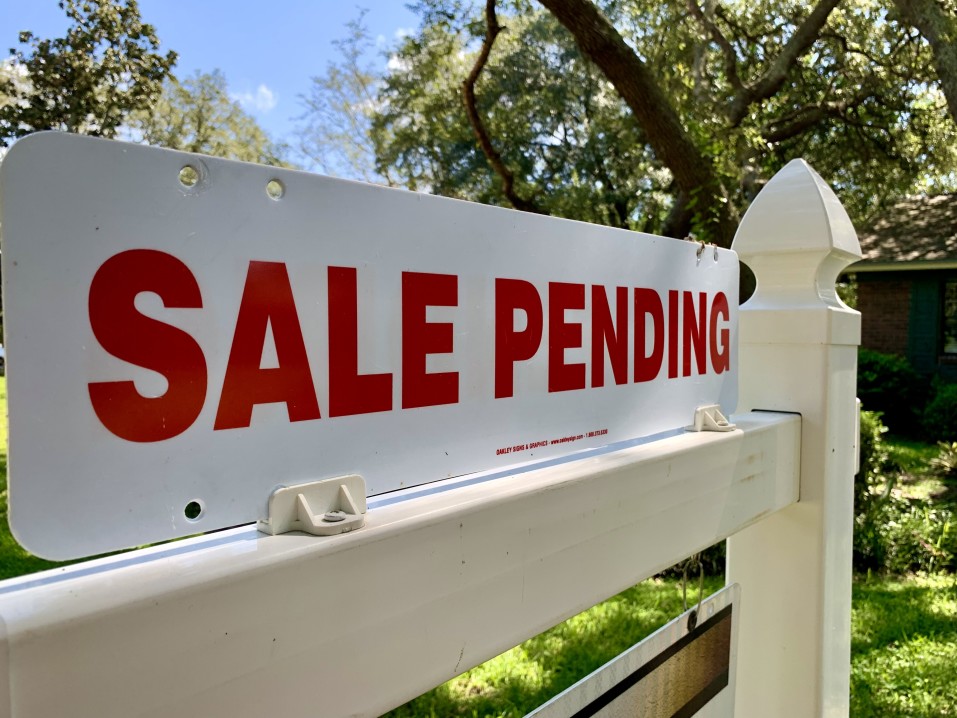 During the real estate negotiation process, there is a contingent offer and pending sale part.
The contingent offer means a buyer has made an offer that has been accepted, but there are contingencies that must be met. When a listing has a status of contingent, this is where it's at in the process. Once all contingencies are met, the status will change to pending.
You might have some luck making an offer during the contingent period, especially if the contingent offer falls through. This type of offer can put you as the first backup offer, just in case, the first one falls through.
Can a Pending Sale Fall Apart?
Yes, it's always possible that a pending sale can fall apart during the attorney review period. It can also fall apart if the home doesn't pass the inspection or the buyer or finds a legal or ethical way to back out of the agreement.
Sometimes, the buyer was pre-approved for financing, but could not secure the loan. A seller might back out if this occurs.
Handling an Offer on a Pending Property
If you want to make an offer on a listing that is contingent or pending, it's best to have your real estate agent reach out to the listing agent. They can find out if you have any chance of if you're wasting your time. The listing agent may invite you to submit an offer.
Sometimes, listing agents will continue to show a property until the deal is final, just in case. If this happens, you might be able to make an offer without much issue.
Just because a property is pending doesn't mean it's sold. If you find a listing you love that says "sale pending" speak with your real estate agent to find out if you have an option to make an offer.