Buy an Existing Home or Build a New Home?
Posted by Benjamin Ehinger on Tuesday, April 4, 2023 at 10:20 PM
By Benjamin Ehinger / April 4, 2023
Comment
Home purchase or construction is a significant decision, requiring much thought and research. Cost should be the cornerstone of your decision whether to purchase an existing one or build a new home.
Based on your location and preferences, both options offer advantages and disadvantages; finding which works best for you will have lasting ramifications on both your budget and long-term homebuying goals.
Pros of Buying an Existing Home
An existing home will come with plenty of benefits. You will have a built-in value that might not be there when you build a new home. Plus, you will likely get to live in an established neighborhood, which may have amenities.
An existing home can also be move-in ready and you can likely start living in it a lot faster compared to building a home. It's also common to get a better price when you buy an existing home.
Homes that have already been built also offer more location choices. You can choose the right neighborhood, school district, and overall location when you choose an existing home.
When you choose an existing home, you will have fewer decisions to make, too. Plus, it's possible to get an existing home with historic characteristics, if that is something you want.
Cons of Buying an Existing Home
Purchase of an existing home is usually simpler and faster, giving you the ability to move in soon after closing.
Older homes possess an endearing charm that draws in many homebuyers, especially if they sit in established neighborhoods. Older houses tend to feature more eclectic character than new housing developments and tend to be closer to urban centers than their counterparts.
Older homes can often present unique challenges that make selling them challenging, including structural or health and safety concerns, outdated building codes, and difficulty being approved by home inspectors - this may require extra inspection fees as well as repairs costs.
Pros of Building a New Home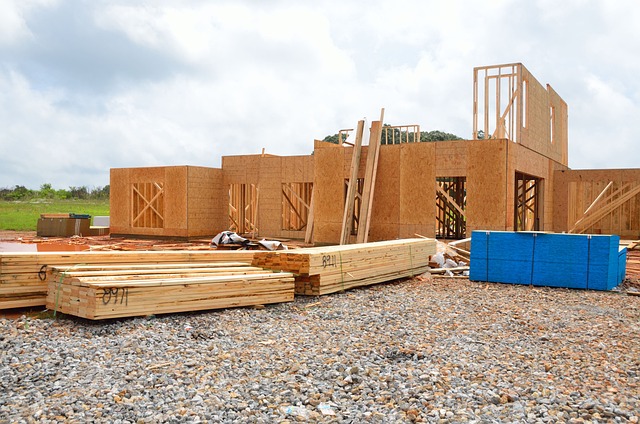 Building your own house can be an amazing way to achieve exactly the home of your dreams, from choosing bedroom sizes and colors of tiles and floorboards, right down to creating your perfect wardrobe! You have complete control of everything that goes into it, including the size of bedrooms and the colors of tiles on the roof or floor.
Building your own home allows you to select energy-saving materials and appliances that could save thousands of dollars over time.
New construction features modern features that meet current lifestyle demands, such as walk-in closets, open kitchens, large master bathrooms, and smart appliances. Furthermore, energy-efficient materials help lower utility costs.
New homes typically come with warranties to cover major systems and appliances in their first few years of ownership, helping you save money on repairs later. This will give you peace of mind.
Cons of Building a New Home
Building a home can be an extraordinary journey for many individuals. This often includes finding land to construct on, working with an architect or home builder to design their dream house, and then overseeing its construction.
Building a new home typically takes longer than buying an existing one, which may affect your budget and resale value. But with careful planning and working with a reputable builder, this issue can be minimized.
Buying an existing home or building a new one is exciting. The choice you make depends on the benefits you want for your specific situation.