Best Golf Courses in Madison for 2023 – Part 2
Posted by Benjamin Ehinger on Tuesday, April 25, 2023 at 11:12 PM
By Benjamin Ehinger / April 25, 2023
Comment
Madison has plenty of courses to offer when you want to hit the links and enjoy a round of golf. There are also some great golf facilities for the entire family. Continuing our list of the best golf courses in Madison from our Part 1 post, you will find a few more great options below.
Odana Hills Golf Course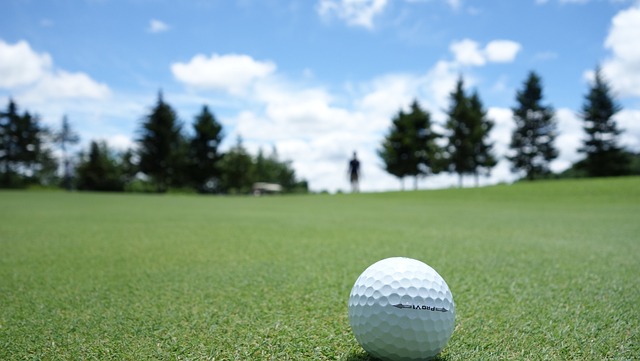 Odana Hills Golf Course in Toronto, one of the oldest and most well-known courses, provides something special to both locals and visitors. Not only is the 18-hole par 72 course an exciting test of skill, but it also boasts an impressive clubhouse complete with a lounge, locker rooms, a pro shop, and a large putting green and driving range amenities.
Staff at this course is here to ensure you have an unforgettable experience while playing your favorite game - at an amazingly reasonable price point. They can answer any queries and will work with you to improve your scorecard, making this course ideal for family outings or special dates with loved ones.
Odana Hills Golf Course should be on your itinerary if you're in the Odana neighborhood. Located on Odana Road near Midvale Boulevard, parking can be found right outside its main entrance; plus, it's open seven days a week for play!
Bridges Golf Course
Bridges Golf Course is a privately owned 18-hole daily fee championship golf course conveniently situated within one mile of Dane County Regional Airport and minutes away from the UW Madison campus.
At its center is an impressive full practice range with two separate greens for chipping and putting, four sets of tees to accommodate players of various abilities and an expansive full practice range with its impressive full practice range. Bridges offer more than just an exceptional course - its restaurant was recognized as Madison's Best in 2016!
As your event planners at Bridges, our goal is to make it an enjoyable and successful one - offering spectacular courses and delicious food at reasonable prices to make sure everything runs smoothly for you and your guests.
Vitense Golfland
Vitense Golfland is a year-round sports and recreation facility featuring a double-deck golf range, two 18-hole miniature golf courses, a 9-hole par3 golf course, and over eight baseball and softball batting cages well as a 24-foot five-station climbing wall with five stations for climbing wall workouts.
Furthermore, there is hiball trampoline game, water wars water balloon slingshot activity; hiball trampoline game; water wars balloon water balloon slingshot activity, and hiball trampoline game hiball trampoline game while water wars are water balloon slingshot activity!
Additionally, the facility houses a golf shop that remains open 24 hours daily; there is an indoor golf simulator and a restaurant providing food service.
Vitense Golfland was established by George Vitense, a PGA Professional and former President of the Wisconsin PGA, in 1955 and continues to thrive today. Joel Weitz, also a PGA professional and president of Vitense Golfland, oversees this facility while leading an event planning team of professionals who offer customized events for people of all ages.
Located near Madison Wisconsin this Madison business provides great options for playing a round of golf or hosting special occasions with friends and family members.
Nine Springs Golf and Disc
Nine Springs Golf and Disc Course, situated within Fitchburg in Madison's metropolitan area, provides an idyllic country atmosphere and is the perfect spot for quick nine-hole games after work.
Nine Springs' nine holes present an engaging and challenging par 30 experience, featuring water hazards on two of them and mature oak trees encroaching upon shorter holes.
At this course is also home to a disc golf club, dedicated to advancing this form of recreation. They organize leagues and tournaments as well as provide information about other opportunities nearby.
Nine Springs offers more than just golf; it is also an expansive park boasting miles of hiking trails, dog park facilities, and interpretive resources.
Madison's disc golf courses are open to the public, however daily and annual permits must be purchased in order to play. You can purchase these permits either online or at electronic pay stations at each course - they cost $5 daily and $40 annually.
Choose from any of these courses and golf facilities to have some fun this weekend!