Are You Ready for Football Season Again?
Posted by Benjamin Ehinger on Friday, August 12, 2022 at 3:18 PM
By Benjamin Ehinger / August 12, 2022
Comment
Sure, it's still summer, but it won't be long before football season is here. The Wisconsin Badgers will be the main event in the area, but you can travel up to Green Bay to enjoy the NFL, too. With football season coming back soon, it's important to know the Badger's schedule and when you can tailgate.
On September 3rd, the first free-to-attend tailgate experience will be held before the Wisconsin vs. Illinois State game. This event will be held at Union South starting at 12pm. You will get 2.5 hours of fun tailgating before kickoff, which will happen before every home Badgers game.
The tailgate location is just steps from Camp Randall. Enjoy the full UW Marching Band, excellent food, plenty of fun, and free admission to the public. This is a family-friendly tailgate event and offers all kinds of fun for you to enjoy before each.
What to Expect at the Badger Bash Tailgate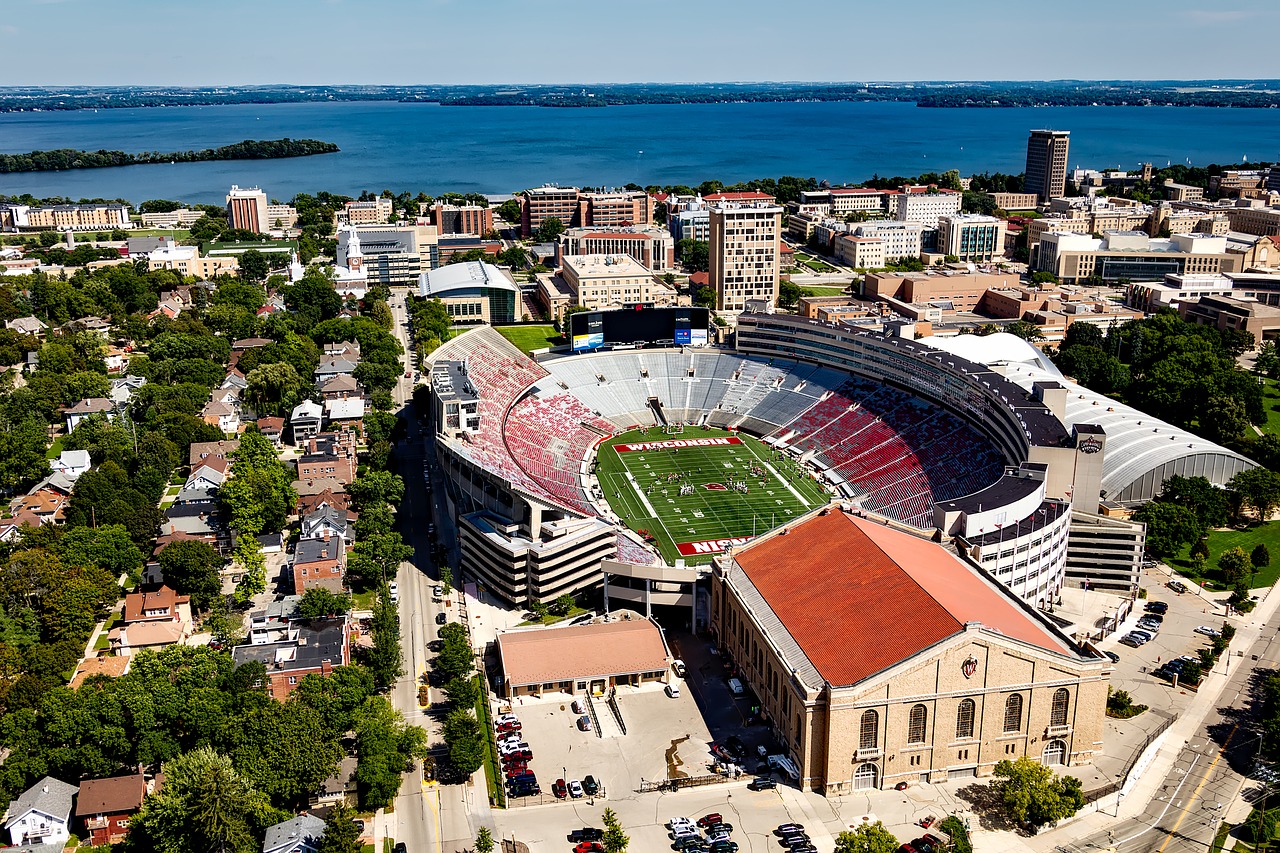 The tailgate will last about 2.5 hours starting at noon before all home games. It's found at The Union, which has hosted the tailgate for 50 years. The event is free and you will get to enjoy the following:
UW-Madison Marching Band - They usually perform about 1.5 hours before kickoff
UW-Madison Spirit Squad performances
Fun & games from the sponsors
Local Celebrity Emcees
Live Music
Plenty of hot food and cold beverages to enjoy
Along with the Badger Bash, you can plan a private tailgate event at Union South during Bader Bash. This can help you have fun with the crowd and then retreat into your own private space.
You won't need a vehicle and you won't need to do any cooking with a private pre-game tailgate event. Enjoy all the fun of the Badger Bash with your own private space for you, your family, your friends, or your co-workers. This can be a huge advantage during poor weather and games later in the season when it gets colder.
Find out more about private tailgate events here.
When Will the Badger Bash Tailgate Events Happen?
There will be a Badger Bash Tailgate event for every home football game. This year, the home games include:
Wisconsin vs. Illinois State - September 3rd
Wisconsin vs. Washington State - September 10th
Wisconsin vs. New Mexico State - September 17th
Wisconsin vs. Illinois - October 1st
Wisconsin vs. Purdue - October 22nd
Wisconsin vs. Maryland - November 5th
Wisconsin vs. Minnesota - November 26th
Make sure to check the dates and times before the games. Badger home game times are not always set in stone and can change. Some of the Badger Bash events will happen all day long, while others will start 2.5 hours before kickoff.
While football isn't back yet, it won't be long. Prepare yourself ahead of time for the Badger Bash tailgate events. Mark your calendar, get your tickets, stock up on gear for the games, and be ready to support the Wisconsin Badgers this year.