A Closer Look at Living in Cottage Grove Wisconsin
Posted by Benjamin Ehinger on Friday, July 21, 2023 at 2:09 AM
By Benjamin Ehinger / July 21, 2023
Comment
Are You Moving to Cottage Grove Wisconsin? Cottage Grove is a highly desirable suburb of Madison that provides small-town living with top-rated schools, parks, and amenities. When you are considering relocating to the area, this might be a community you want to take a closer look at.
COTTAGE GROVE REAL ESTATE
Cottage Grove real estate features luxurious homes on wooded lots with striking features such as vaulted ceilings and quartz countertops. In addition, Cottage Grove also offers condos and townhomes for sale.
Cottage Grove boasts an assortment of attractive real estate offerings, from luxury homes on sprawling lots to townhomes and fixer-uppers. Luxury properties typically boast eye-catching design features like vaulted ceilings and quartz countertops; outdoor living areas may include decks or lawns; other popular home features may include theater rooms and exercise rooms.
Residents in Cottage Grove enjoy a close-knit community, top-rated schools, and plenty of recreational opportunities. The Glacial Drumlin State Trail runs through the village while several parks provide opportunities for hiking, bicycling, cross-country skiing, and cross-country skiing. Cottage Grove also hosts several annual festivals and events such as Music In The Grove and Cottage Grove Firemen's Festival - making this village truly enjoyable!
Schools
Schools in Monona Grove School District are highly-rated. Five public schools serving 1,811 students provide an education to over 130 teachers.
The district is situated within Madison City limits, making it an attractive commuter location. Furthermore, Cedarhurst Mansion and Schilling Archeological District can be found here as well.
Parks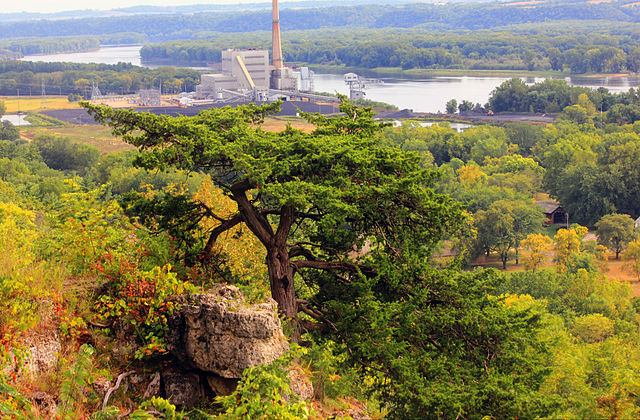 Yinan Chen, Public Domain, via Wikimedia Commons
Cottage Grove boasts an abundance of parks. Some include Fireman's Park with a swimming pool and playground; Governor Nelson State Park for hiking and fishing opportunities; Lake Kegonsa State Park with camping facilities,
Residents can take advantage of the parks and recreational activities available within their community to promote wellness, personal growth, and socialization. Furthermore, there is an array of recreation programs for all age groups available within the city limits.
Shopping & Dining in Cottage Grove
No matter your shopping needs in Cottage Grove - be it home furnishings at West Side Square or you want something vitange from Boondocks Vintage Boutique - there are affordable options available in Cottage Grove for shopping.
Cottage Grove has an assortment of restaurants to choose from, some are rated highly by users while others have lower customer scores. There are even restaurants serving breakfast and brunch; you might even find one such as BB Jacks with appetizers such as deep-fried pickles and quesadillas as well as entrees such as orchard cheese plate, Tuscan rose pasta burgers, and beverages!
If you're looking for a top community in the Madison, Wisconsin area, Cottage Grove is a great choice.