5 Home Updates to Improve Home Security and Safety
Posted by Benjamin Ehinger on Tuesday, December 1, 2020 at 11:12 AM
By Benjamin Ehinger / December 1, 2020
Comment
Being afraid of a possible intruder while living alone, or with family, in your home can be very stressful and worrisome. Taking the necessary steps to make your home safer will prevent this stress and make your home more secure and safe. Planning ahead will allow you to take your safety into your own hands and enjoy your home without the fear!
Invest in a Home Security System
"Did you know, according to a recent study, a burglar strikes every 25.7 seconds in the US, adding up to more than two burglaries every minute and over 3,300 burglaries per day?" A home security system is one of the best purchases you can make when owning a home.
Many burglars are attracted to homes without security systems, so it's smart to have one in order to lower your risk of an intruder. Also, many security systems alert police and authorities if you are in danger, so you'd have help on the way in no-time in the case of an intruder.
Get to Know Your Neighbors
You don't necessarily need to be best friends with your neighbors, but getting to know them better will also decrease your risk of an intruder and putting yourself in danger. If your neighbors are aware that you live alone, they will be more likely to alert someone if they see suspicious activity, vehicles, etc. near your home. Make connections with your neighbors to help out with this!
Buy a Security Door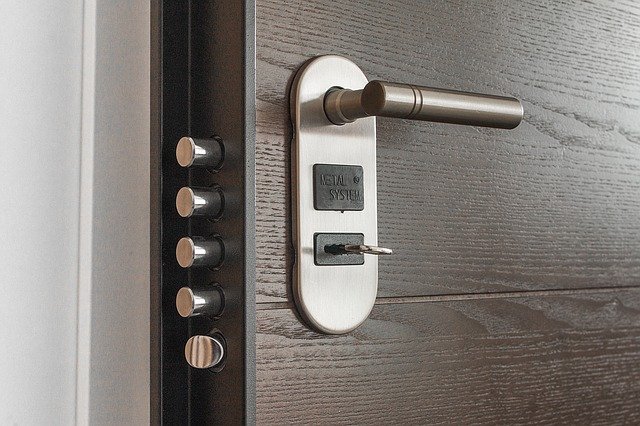 A security door adds an extra layer of safety to the entrance of your house. Security doors are added doors in between your front door and the porch that have their own locks and are usually made of thick glass or metal screen, adding an extra layer of protection.
If you don't want to invest in something like a smart doorbell, security doors are a good option for feeling safer when a stranger comes to your doorstep.
Update to a Smart Doorbell and Smart Locks
A smart doorbell is an intercom system for your home that connects to the internet. Likewise, a smart lock is a wi-fi connected or Bluetooth enabled device that allows you to leave your keys behind and lock your doors from anywhere.
A lot of the time, a smart doorbell will have a live video feed that shows up on your phone screen to show your activity on your front porch. Both of these devices can be great options for added security and safety to your home!
Close Curtains and Blinds at Night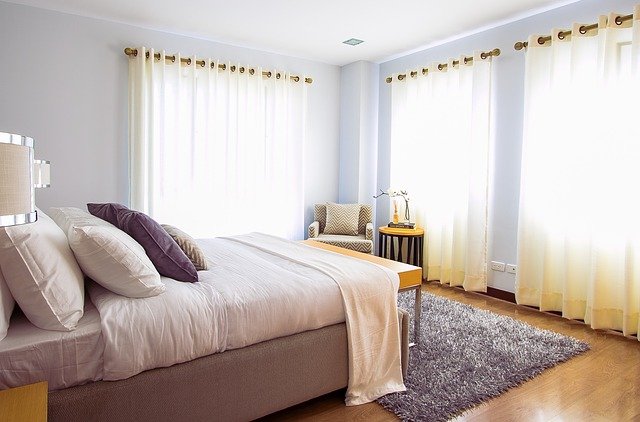 Once it's dark outside, it's very easy for people outside to see into your home if the lights are on and the windows are clear. It'd be very easy for someone to lurk outside of your home and try to see inside and invade your privacy. Making sure you close your curtains and blinds once it gets dark out will prevent this and keep your privacy to yourself.
All of these tips are great when thinking about the safety and security of your Madison home! Whether you invest in a smart door or lock or just do simple things like closing your blinds, these tips and tricks will help you stay safe and happy in your home.