5 Home Fixes to Do While Stuck Inside
Posted by Benjamin Ehinger on Friday, September 18, 2020 at 10:52 AM
By Benjamin Ehinger / September 18, 2020
Comment
You might have been stuck inside during some of the past few months due to COVID-19. Well, winter is coming to Madison soon and you might have even more days inside ahead.
When you're stuck in size, you can still work on your home. Make sure to properly winterize your home before winter hits before you start worrying about the home fixes you can do while stuck inside.
Which Home Fixes Should You Tackle When Stuck Inside?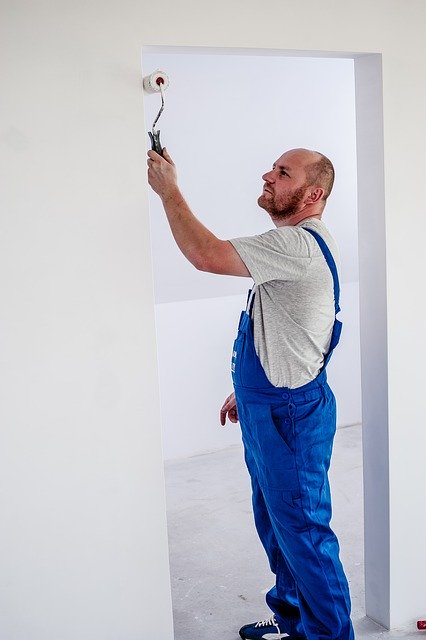 1. Painting
An easy project to do to help transform your home is painting. Whether you plan to sell your home during the winter or in the spring, a fresh coat of paint can go a long way. This is especially true if you have any rooms with bright colors.
Painting is something you can do no matter the outside temperature. Start with one room at a time and choose neutral colors if you plan to list your Madison home for sale soon.
2. Flooring
Another home fix you can do while stuck inside is laying down new flooring. If you're handy, there are several types of flooring you can lay down yourself. Whether you want to update your kitchen flooring or the bathrooms, this is an easy project to tackle while you're stuck inside this winter season.
3. Replace the Trim
Do you have an older house that could use new trim? Updating the trim is pretty easy to do during the winter. If you're stuck inside, you can make this easy home project something you can do to keep you busy.
4. Swap Out Hardware
While it might seem like something little, swapping out hardware goes a long way to making your kitchen, bathroom, or doors look better. You can swap out cabinet pulls and door handles to make any area of your home look nicer before selling.
Hardware is easy to remove and install, as long as you get the right match for your cabinets, drawers or doors. With new hardware, you'll be well on your way to making your home look more appealing.
5. Replace a Railing or Banister
If you have stairs with a railing or banister that needs to be replaced, you can do it during the winter. Maybe you're stuck inside with nowhere to go. This is a great project to tackle if you're the DIY type of person.
Even if you're railing or banister doesn't need to be replaced, but you'd like to paint it or refinish it, the winter is a good time. You can take it down, paint it or refinish it, and put it back up while you're stuck inside.
There are several home fixes to do while you're stuck inside. Anything around the home that needs to be fixed can be done. Even just getting out the WD-40 to fix the squeaky door can be done while you're stuck inside.
If you've been putting off home projects because you wanted to be outside enjoying the summer, now is your time to get these projects done. The winter is a great time to update things on the interior of your home, as long as you take them one step at a time.