Recently, Expedia.com releases a list of 21 cities they consider to be "Super Cool." This list featured two cities tied at #1 and one of those cities was Madison, Wisconsin!
How This List Was Compiled
The list created by Expedia used a point system with the maximum number of points possible 28. The points were based on the following factors:
Lyft available
Farmers markets
All-service restaurants
Zagat's Best Food Cities List from 2016
Arts districts or bar/restaurant districts
Large amount of population between ages 20-34
Less than 2 hours from a big city
Score on Sperling's Best Places
More than 5 museums/major art galleries
Annual festivals
AreaVibes livability score
Overall, Madison, WI scored 26 out of 28 points. The city made the second spot, but the score was the same as Austin, TX, which was in the first spot.
What Expedia Had To Say About Madison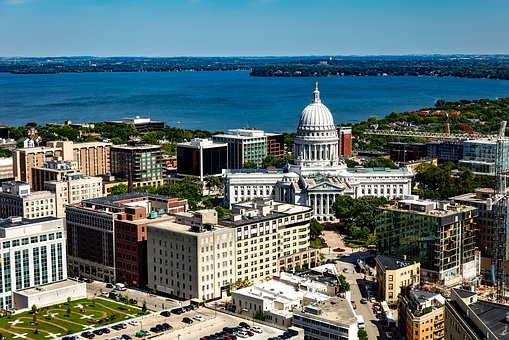 Some of the reasons Madison scored so well and was named to the top of the list included the incredible festival season and large number of restaurants. The city has more than eight restaurants per 10,000 capita and offers many fine dining options. With a number of great festivals, such as the Revelry Music and Arts Festival, Madison scored very high in this category, as well.
Expedia also ranked Madison high due to other attractions, such as:
Henry Vilas Zoo
Olbirich Botanical Gardens
UW Arboretum
Wisconsin Chamber Orchestra
...